Day & Night Market Established 1929
Mannino's Market is a family owned business, passed down through four generations and counting. In the late 1920s, Phillip and Josephine Mannino founded Mannino's Market in Ferguson, Missouri. Their son and his wife, Tony and Betty, took over the business by the mid 1940's. The store was known then as Day and Night Market.
One face that was always recognizable was Betty Mannino, known to most as Grandma. You would most commonly find her watching over the pie case, although you didn't notice her standing behind it until you walked up close! Everyone loved to listen to her thick Italian accent while she gave directions. Grandma passed away in May of 2009 at the age of 93, but her presence will always be remembered and felt at the store.
Breaching into 4th Generation...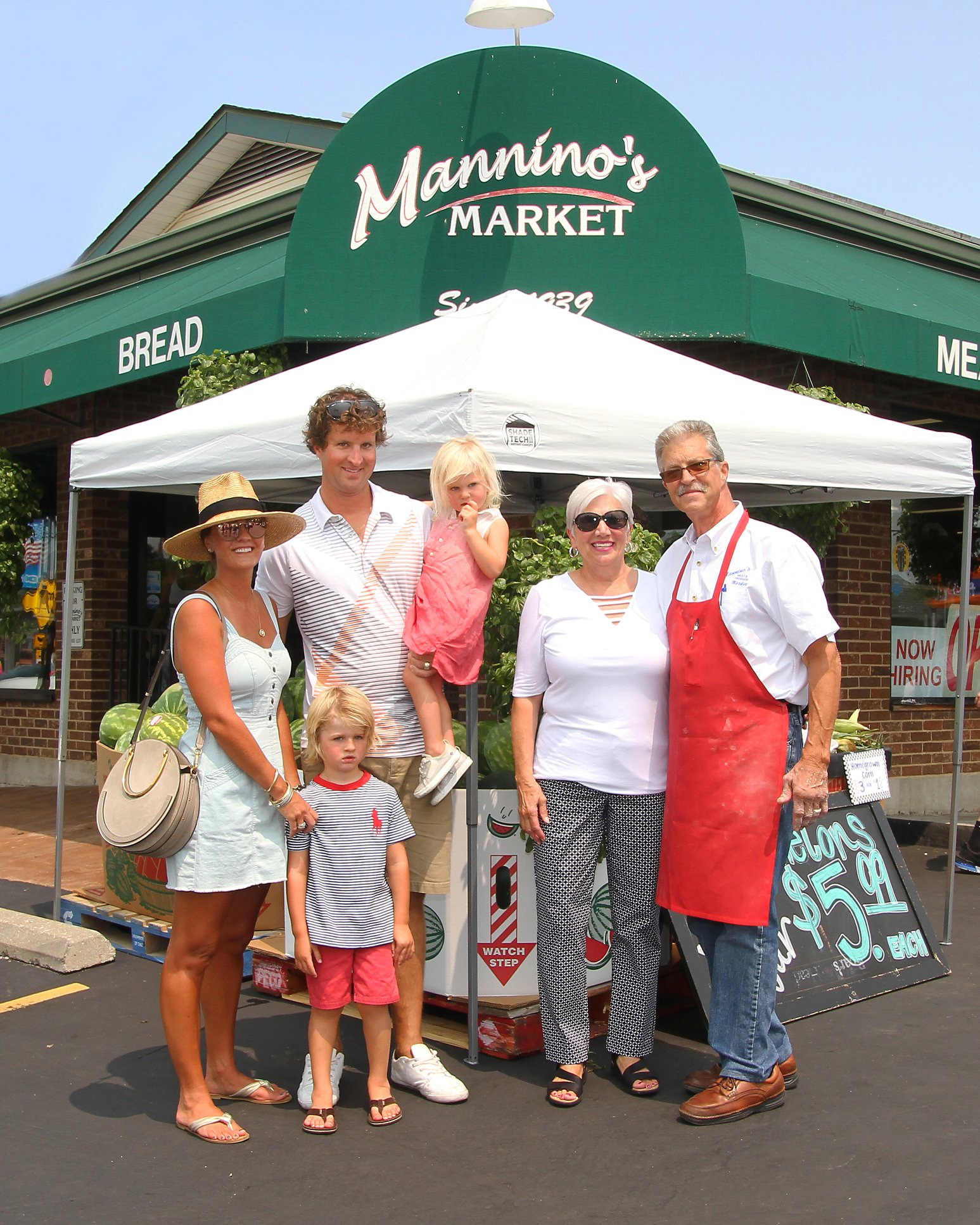 Eventually their son and current owner, Carmen Mannino, took over the store with his wife Clione. They ran the store in the Ferguson location from the mid 1970s until 1998, when they moved to their current Cottleville location. Breaching into the fourth generation of Mannino's is their son Tony, who runs the store with his wife Krista. Keeping the tradition alive like his grandfather, Tony hand-selects the produce just as they did in the 1940's and prides himself on finding local products. He is usually the first to give a startup company an opportunity to showcase their products.